Is RG59 or RG6 or RG11 the best CCTV Cable?
More and more people like to install CCTV system for their own house.
We can easily buy the CCTV Camera, DVR, CCTV Cable & other Accessories from amazon Walmart best buy or any other online shops.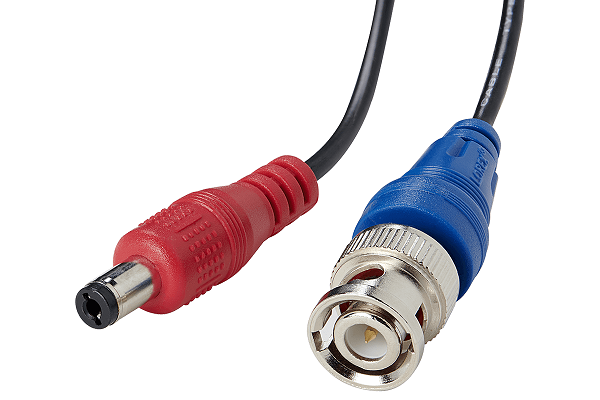 But most of them have no idea about how to choose the right CCTV Cable.
An appropriate Cable can help your CCTV system reduce signal loss and interference.
Let's introduce you about the best cable choice for CCTV system.
1.What types of cables are used in CCTV System?
Let's look at the types of cables used in CCTV.
CCTV cameras have resistance of 75 ohms.
There are 3 commonly used Coaxial Cable including the RG6, RG59, and RG11.
Although coaxial cable is available in 50 ohms and 93 ohms as well, do not use them in CCTV. For minimal signal loss, it is best to use only a 75 ohm cable.
2. What cable is suitable for Surveillance Cameras?
RG59 is the standard Coaxial Cable for CCTV nowadays.
The RG59 has a 75 ohm resistance that fits the need for CCTV cameras.
It also has a thin conductor inside it that causes a small outer diameter.
This feature makes the RG59 very flexible to bend during installation.
The RG59 has a maximum operating distance of 750 feet.
This suffices for most home and office uses.
3. Can I use RG6 or RG11 Surveillance Cameras?
Both the RG6 and RG11 have better signal transmission and can run a longer distance than the RG59.
But it's too thick to bend during CCTV cameras.
Especially the RG11 is not only with great thickness but at a higher price.
Connexions Technology also offers an easier installation by using the RG59 Siamese Cable.
This CCTV Cable consists of RG59 Cable with 2C power Cable.
It can help power and video running simultaneously for cameras to save installation time. And the RG59 is relatively lower than the three 75 ohm cables.
RG59 CCTV Cable is more suitable for home, office and interiors low frequency applications, and for a normal analog CCTV system.
That's why we say the RG59 is the cable to go with for surveillance cameras.
RG59 + 2DC