What is the New MacBook's Thunderbolt 4 port?
Since the Thunderbolt interface was officially announced in 2011, its transmission rate has been increased from the original 10Gb/s to the third generation/4th generation 40Gb/s, and the Thunderbolt 3 protocol specification has also become the basis of the USB4 specification. Thunderbolt 4 was announced at CES in 2020, and the final version of the specification was released this month.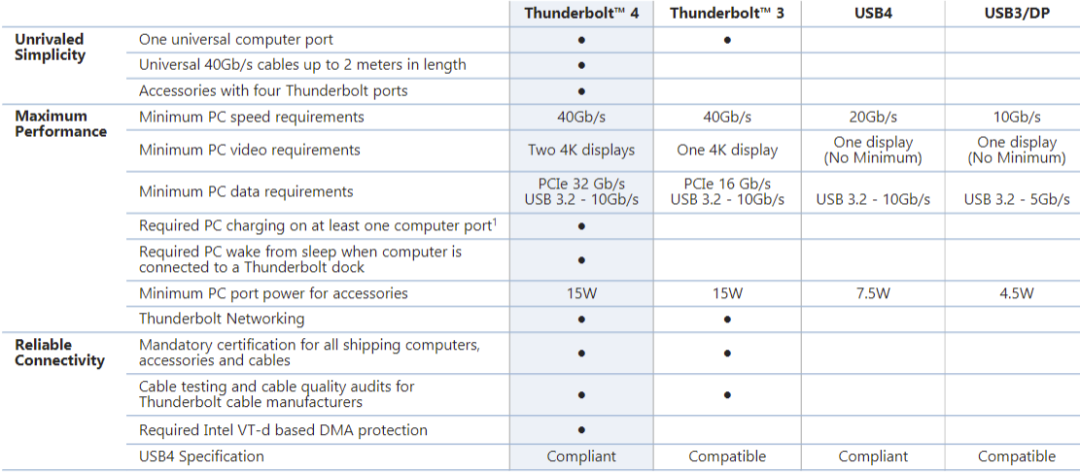 Thunderbolt 4 is fully compliant with the USB4 specification.
Although the data transfer rate is the same as the previous generation, the minimum bandwidth requirement for the PCIe link has been increased from 16Gb/s to 32Gb/s. It also supports dual-channel 4K display or single-channel 8K display, and Intel VT-d DMA protection to avoid physical DMA attacks.
Intel has also made some hard requirements for PCs with Thunderbolt 4 technology, such as having at least one Thunderbolt 4 interface, and the interface can be used to charge the computer. When interacting with the computer's mouse or keyboard, the Thunderbolt 4 docking station also supports wake-up from sleep. According to data provided by Intel, the cable that currently supports Thunderbolt 4 can be as long as 2m, and active cables of 5 to 50m will be introduced in the future. The interface power required by related accessories is still maintained at 15W. As one of the designers of Thunderbolt, Intel's new mobile processors Tiger Lake will also be the first to support Thunderbolt 4.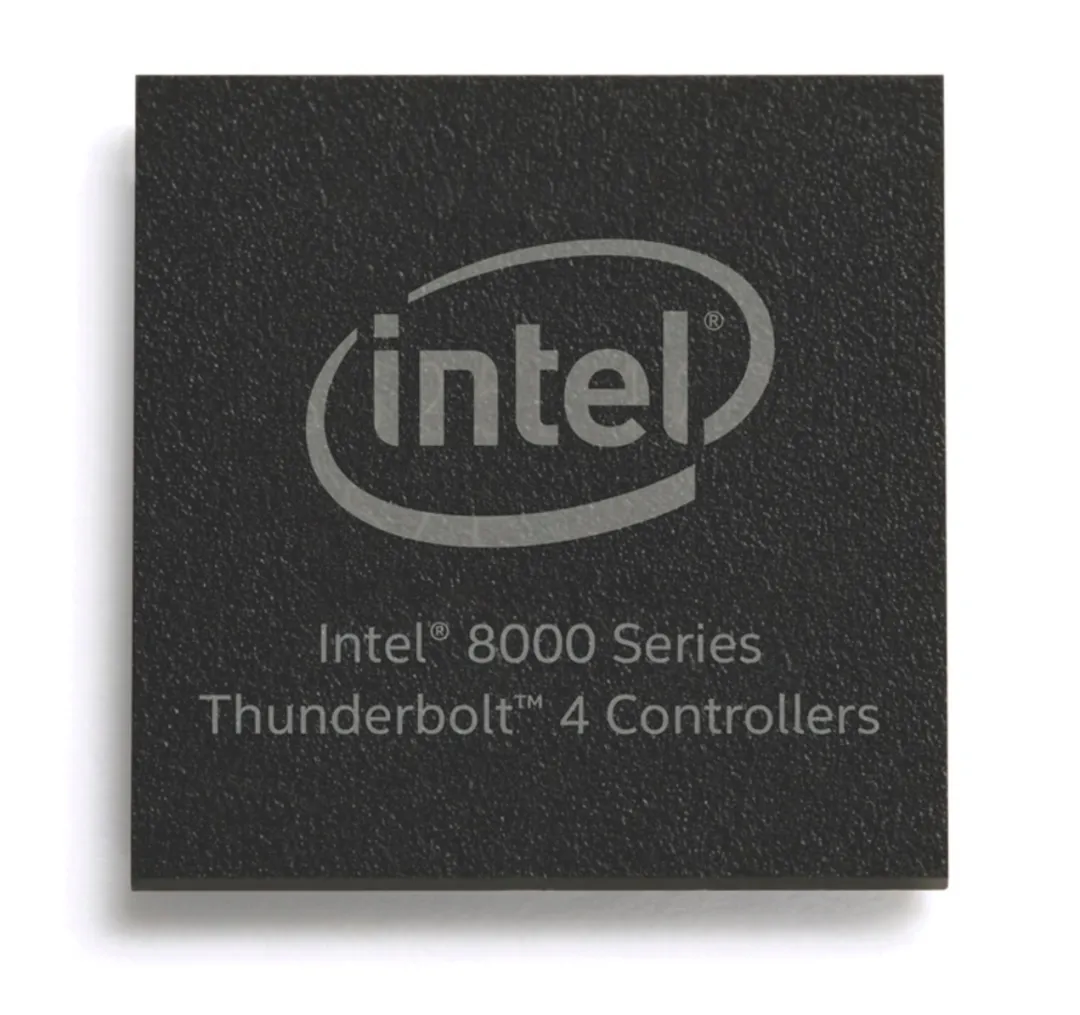 Intel 8000 Series Controller / Intel
Intel announced this month that it supports Thunderbolt 4 8000 series controllers, including JHL8540 and JHL8340 host controllers for computer manufacturers, and JHL8440 device controllers for accessory manufacturers. Apple, another designer of Thunderbolt, is already preparing to abandon Intel's chips on the Mac and switch to the ARM platform, but Apple claims that due to the speed and flexibility of the interface, Mac computers will continue to support the Thunderbolt interface in the future. In order to increase the market share of Thunderbolt, Intel also exempted OEMs and chip manufacturers from patent fees on this standard in 2018. The ASRock X570 launched this year has also become the first AMD motherboard to pass Thunderbolt 3 certification.